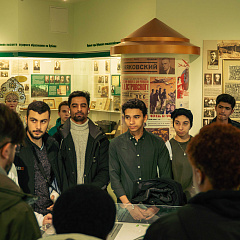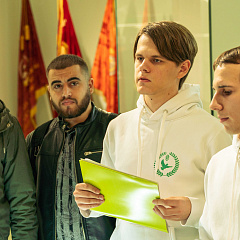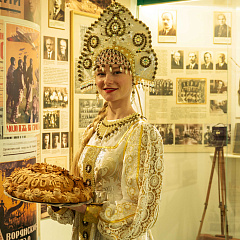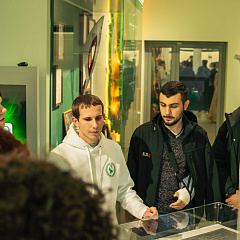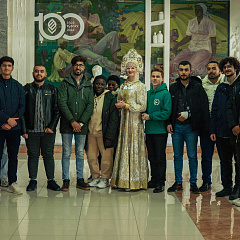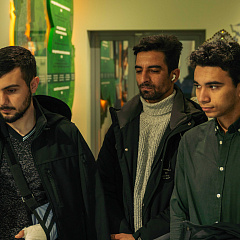 For the first time representatives of the Search Club conducted a tour of the KubSAU's history museum in English. This tour was for foreign students of the preparatory department.
The guests were offered exhibits, documents and archival photographs of the most significant events in the development of the University: from the formation of Kuban Agricultural Institute to crucial events of our time.
The students were also invited to get acquainted with the exhibition entitled "Kuban State Agrarian University in War-time", organized by agronomy and ecology students and guys from the Search Club. It contains the Great Patriotic War military exhibits such as soldiers' letters and equipment of the Soviet army which were found by club members in the 1970s.