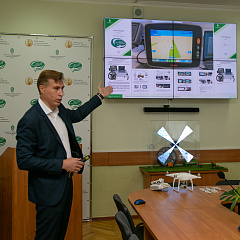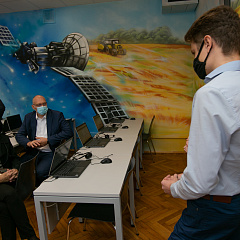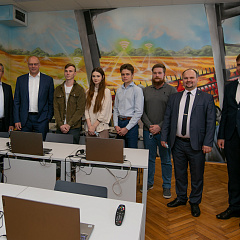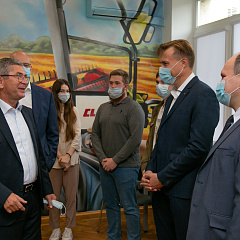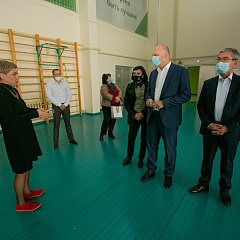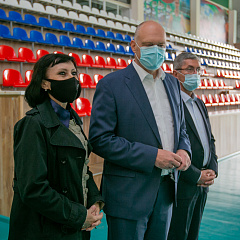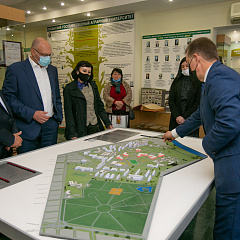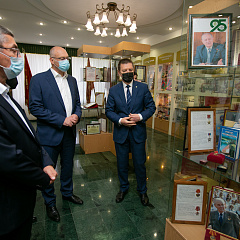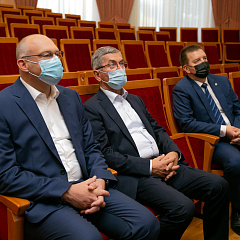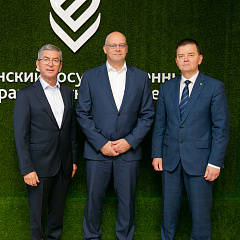 KubSAU and CLAAS have more than 10 years of cooperation. The company is one of the important and reliable partners of the University.
KubSAU Rector Alexander Trubilin and Vice-Rector for International and Youth Policy Tatyana Polutina greeted the guests of honour. Acquaintance with the University began with a stroll around the University. There is a large modern student complex with a developed infrastructure on the territory.
Then the foreign guests visited the KubSAU Heritage Centre, where Alexander Trubilin spoke about the history of the University and its achievements.
CLAAS directors were also guided through learning centres of the Faculty of Mechanization. They visited the Forecasting and Monitoring Centre, educational and practical centres, and the Helmut Claas Centre for Digital Technologies. Let us remind you that this new modern classroom was a CLAAS gift to our University and our students in 2020.